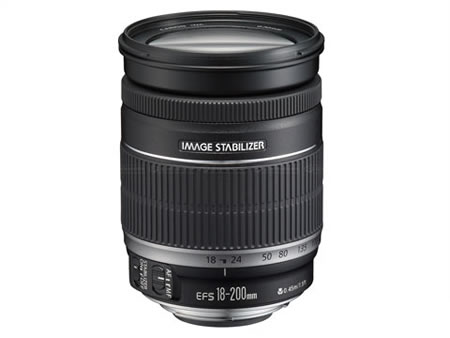 Superzooms are typically average optical performers, but consumers love them. For lensmakers, they can be a huge bulk of overall sales, likely the reason why the Sigma 18-200mm F3.5-6.3 DC OS generates a huge amount of traffic for this site. It all started with the Nikon 18-200mm f/3.5-5.6 G ED-IF AF-S VR DX, the excellent superzoom that's only available for Nikon DX–sensor cameras. Sigma was quick to capitalize by offering an equivalent for other mounts with no counterpart for the Nikon 18-200.
Now enter the Canon EF-S 18-200mm f/3.5-5.6 IS lens that seems to be a match to its Nikon counterpart. If this lens proves to be even just an average performer, a lot of EOS shooter will be sporting them in their bags simply because of the fact that it simplifies a lot of things. More specifically, this can easily be the favorite travel and everyday lens. Paired with an entry–level body like the 1000D or the 450D, or even the older 400D, you've got a camera/lens combo that should be enough for 95% of shots we usually take.
Now I'm just wondering if $699 USD is cheap; it doesn't have USM after all.