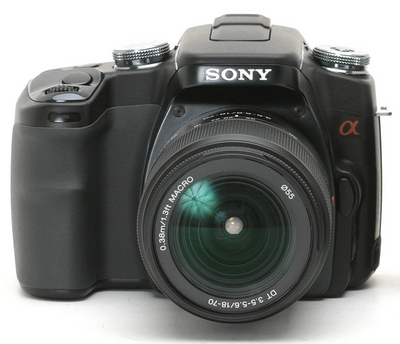 Photo courtesy of DPReview.com
I'm sure you've heard about the latest newcomer in the digital SLR market: Sony. Yes, the Japanese consumer electronics giant is entering the digital SLR market via its partnership with Konica–Minolta. We reported on this news before and now it's finally here, the Sony Alpha DSLR-A100.
The camera was previewed by popular photography site DP Review almost a month ago and they even have sample photos from the promising newcomer.