Every year, everyone yearns for summertime when we get to bask in sea and sand all day long with friends and family. A trip to the beach is highly anticipated especially by the young and the young at heart, and photography is a favorite activity, probably next only to swimming.
With the rise of digital cameras, people thought twice before shooting with a digicam near the water. I know I rarely did, since water and electronics have never been known to like each other.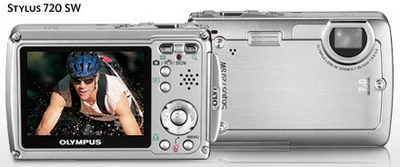 Fortunately for us, there are now several digital cameras made to get wet. The Olympus 720 SW is a good example of this, capable of shooting up to ten feet underwater! This camera is a good performer that even Dynamism has it on their list of great gadgets. Aside from its love for water, it can also withstand a 5 foot drop and it has digital image stablization along with a 2.5–inch LCD screen. A great camera for 399 dollars.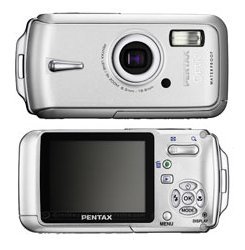 Another alternative for water lovers is the Pentax Optio W10 which I found sold at Mayer's Quiapo for 15,000 pesos. In the US, this underwater camera should be available for less 300 dollars on the street. This one is rated for underwater use up to 1.5 meters.