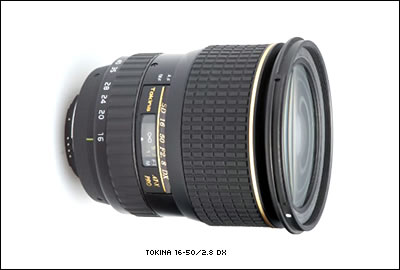 The Tokina 16-50/2.8 DX is an APS-C lens for designed for DSLRs with a 1.5x/1.6x sensor crop like the Canon EOS 30D and the Nikon D70s. The zoom translates to a 28-80mm range for traditional film cameras, a range widely used in almost all types of photography.
This lens from Tokina is expected to compete against the Canon EF-S 17-55 f/2.8 IS USM, the Tamron SP AF17-50MM F/2.8 XR Di II LD Aspherical IF, and the Sigma 18-50mm F2.8 EX DC.
It would be a long shot to expect this lens to be better than the Canon and Tamron offerings; comparably this should be at par with the popular Sigma zoom. But let's hope Tokina proves us otherwise.