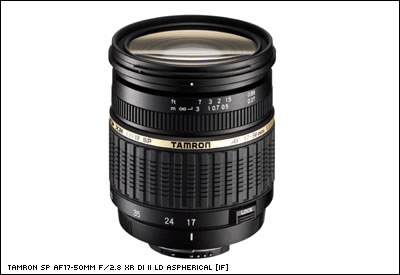 This fast zoom from Tamron promises to be a good alternative to the popular Sigma 18-50mm F2.8 EX DC, which has proven to be an affordable walkaround lens for 1.6x crop crowd. However, the list price of almost US $800 is much higher than the Sigma which retails in the street around the US $400 dollar range. It is much closer to the upcoming Canon EF-S 17-55 f/2.8 IS USM, expected at the US $1200 price point. However, the Canon has image stabilization which puts it a technical advantage.
This Tamron is expected to perform very well as it is based on their top–selling SP AF28-75MM /2.8 XR Di LD Aspherical IF, but for it to sell well, it should be much closer to the 500 dollar range, in the vicinity of the Sigma.
Currently, sample photos are not yet available online and we are eagerly awaiting the first ones from this new lens.