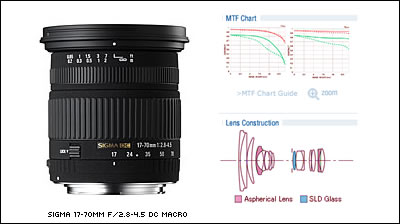 The newly announced Sigma 17-70mm f/2.8-4.5 DC Macro provides a relatively fast yet cheap walkaround lens that can take a spot in the amateur DSLR shooter's arsenal. Translating to approximately 28-105mm for APS-C DSLRs, this lens also boasts strong macro shooting capabilities, with a maximum magnification of 1:2.3 that's uncommon for zoom lenses.
Here are two links detailing the lens's performance compared to two good lenses: against the Sigma 18-50mm F2.8 EX DC and against the Canon 17-85 f4-5.6 IS USM.
I know I want this one!