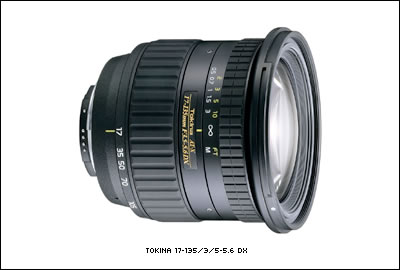 The Tokina 17-135/3.5-5.6 DX is a conventional lens with a great zoom range, translating to 28-200mm in 35mm terms. Clearly, this one is destined to fight the walkaround lens market. Hopefully, this can put up a good fight against Sigma's 18-125, a sharp lens I've been shooting with since last year. Just like most walkaround, this lens is on the slow with the maximum aperture at both ends hardly something to brag about.
For their expected price though, lenses of this type are bang for the buck performers that can very well serve the needs of the casual enthusiast and even those of serious amateurs.
Since this lens is more than a year younger compared to Sigma's offering, Tokina should've made this better in many respects and addressed the shortcomings of its competitors. Hopefully, we have another viable walkaround alternative in the next few months.