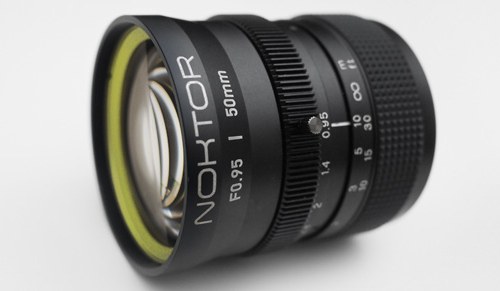 Lenses designed with apertures that max out to f/1.0 have always held some sort of mythical magic to them, as if the extreme aperture option makes your photos great automatically. History tells us that some of the most popular f/1.0 lenses were not exactly versatile performers.
But modern technology should change that though. A new lens for the Micro Four Thirds format (MFT) boasts of something that sounds even more magical: the Noktor 50mm HyperPrime f/0.95.
Yes, that's supposed to sound even better than f/1.0 and technically, it is! Since this lens is designed for MFT with a 2x crop factor, it is effectively a 100mm f/0.95, a very enticing idea. But DPReview.com notes the uncanny resemblance with the Senko 50mm f/0.95 C-mount CCTV lens, which may possibly be true if you consider that this lens only has manual focus and manual aperture controls. Still, this interesting lens will surely have special uses for the right market and artists.
Here's more information on Noktor and its lenses.