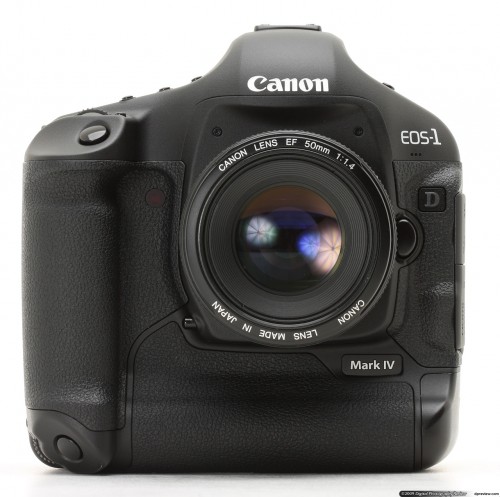 Reviews of Canon's top end EOS–1D Mark IV are now slowly making its way to the web. Now with ISO 102400 and an improved autofocus system, the 1D Mark IV aims to take the top spot among sports shooters, hoping to take away some of the Nikon D3 and D3S glory that their competitor has been enjoying.
Unfortunately, the supposedly improved autofocus performance still has a lot of room for improvement, as robgalbraith.com's review would prove. To be exact, comparing the 1D Mark IV to the D3S:
To sum up, our experience with the D3S' AF system is that it's trustworthy and dependable enough for us to be confident using it for peak action sports. Not perfect: it needs to be a bit faster off the line, in addition to the other quibbles we've mentioned. But it does work as needed most of the time, which is in stark contrast to the experience of the EOS-1D Mark IV in the last month.
There goes Canon's hope of finally sorting out a lingering complaint on the 1D series. If you'd recall, these issues dates back to the 1D Mark II, which was released quite a few years ago. Many pro shooters would say that the 1D series haven't been as reliable as its Nikon counterpart when it comes to autofocus performance.
DPReview.com has also just released a review of the same camera, giving the 1D Mark IV its "Gold Award", perhaps a new rating/ranking system that supersedes its Recommended/Highly Recommended/Etc. system.