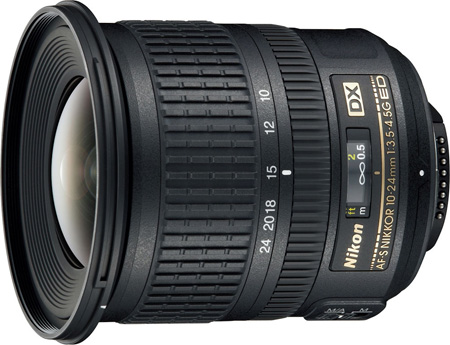 Nikon has finally released the first true ultra–wideangle lens for its DX cameras, the AF-S DX Nikkor 10-24mm F3.5-4.5G ED. With Canon users already using the popular 10-22 UWA for a few years now, entry–level shooters with Nikon bodies can now enjoy extreme wide angle photography without resorting to third–party manufacturers like Sigma and Tamron.
I can't help but notice the timing and similarities between this Nikon and the Tamron 10–24, but observations have shown that there are various technical differences between the two.
There are now some sample photos taken with the Nikkor 10-24mm available online. Unfortunately, with the suggested retail price tentatively set at EUR849, this lens may just be too far out of reach for beginner to serious–amateur DX shooters. Those with this money are probably waiting to move up to their FX full frame cameras, if they still haven't.