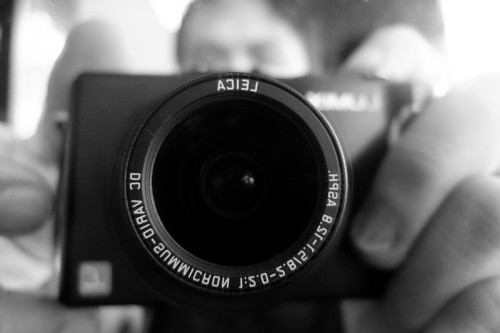 I tried hard to resist buying a new camera, but I guess since it's almost Christmas I've got a perfect excuse. So I bought the camera that's been the favorite serious compact the past few weeks: the Panasonic Lumix DMC-LX3!
The sample photos I've been running into just made it harder, it was the camera I've been looking for, the one I can carry with me when I don't to lug around a heavy digital SLR. The 24-60mm lens is performs well despite the short range. At 24mm, its aperture maxes out at f/2.0, making it perfect for natural light shooting. At the 60mm end, it's still at f/2.8 and with the built–in optical image stabilization, very much usable. This is the compact digicam that you'd love using for shooting without a flash.
Image quality is lovely and the built–in "film modes" produces old-school black and whites as well great–looking color photos. Heck, you can even make it produce lomo–like ultra–saturated snaps that pop!