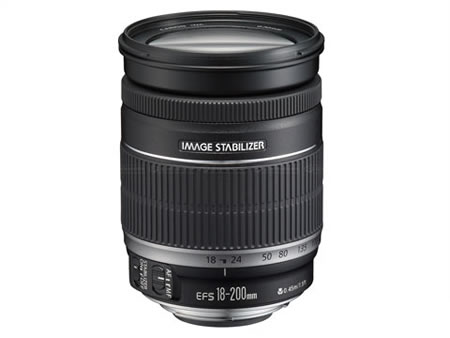 I'm sure a lot of us have been eagerly waiting for reviews of the Canon EF-S 18-200mm f/3.5-5.6 IS, now here's the first one from DPReview!
The lens gets the "recommended" badge but with reservations. If you manage to read the complete review though, you'd realize that there are several compromises in this lens that would make you reconsider buying one. The cons they've mentioned will make you think twice:
Poor sharpness across much of the frame at 18mm and wider apertures
Pronounced barrel distortion at wideangle, and pincushion distortion around 50mm
High levels of chromatic aberration at either end of the zoom range
At USD $700, maybe it's a bit too much money for something so plain and ordinary? But then again, you get impressive range with extremely useful image stabilization. I'm sure this lens appeals to certain types of photographers, but right now I'm just not sure if I'm one of them.