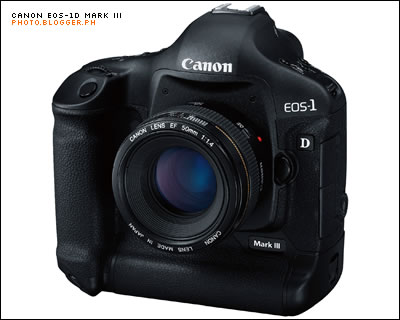 Finally, the wait is over! Canon has just announced the EOS-1D Mark III, its update to their professional 1–series digital SLR. With its recent advancements in its technology, the new 1D is undoubtedly the best in its class today, putting the competition way behind.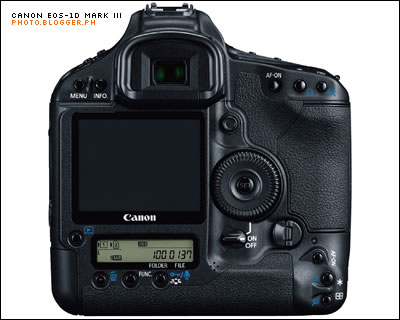 The Canon EOS-1D Mark III now sports a 10.1–megapixel CMOS sensor with data passed through a dual DIGIC III processor, enabling it to churn through information much faster than before. The new APS-H sensor is now capable of reaching ISO 3200 with ISO 50 and 6400 as sensitivity extensions/expansions, it being touted as Canon's most light-sensitive and innovative sensor developed to date. The improved processing pipeline can now handle a burst of up to 110 Large JPEGs or 30 RAW files, an impressive number that matches this camera's superb performance.
And performance is where the Canon EOS-1D cameras have always been known for. This update now has 19 high–precision cross–type AF points instead of 7, a highlight of the brand–new autofocus system. Now capable of bursts of 10 frames per second, the Canon EOS-1D Mark III is indeed today's fastest digital camera available. Another unique feature is the Live View LCD, a first for a Canon DSLR and something not many were actually expecting.
More information on the Canon EOS-1D Mark III is available from Canon's official press release. With the announcement of this camera, Canon has thrown down the gauntlet by establishing their advantages in digital imaging. Will the likes of Nikon, Fujifilm, and Sony produce an answer anytime soon?