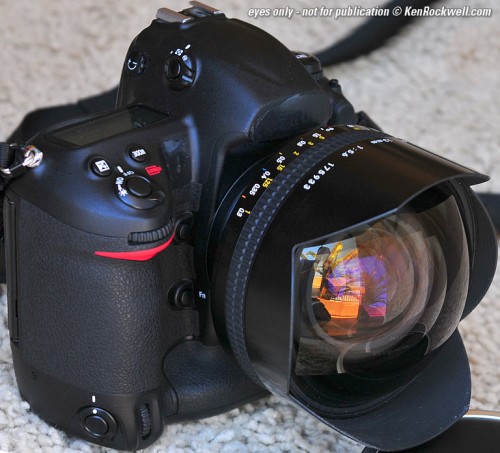 News of a Nikon D3X, an update to the class–leading Nikon D3, has been making the rounds in photography forums the past few days. Ken Rockwell tells us about this with a photo of a cloaked Nikon camera which may be the new D3X. Most likely, the camera in the photo is a D3 but the D3X rumor should be true nonetheless.
Here's the rumored specifications of the new camera:
24.5 MP FX.
ISO 50 ~ 6,400.
Live View.
5 FPS (7 FPS in DX crop).
Announce date: 01 December 2008.
Ship: Early 2009 (est.).
Price: $5,500 (est., USA).
Overall, it is basically the same solid Nikon D3 but with a 24 megapixel imaging sensor, putting it at par with Canon's full–frame digital SLRs. It's December 1 now here in the Philippines and we should be hearing more about this in the next few hours — if the rumors are true.