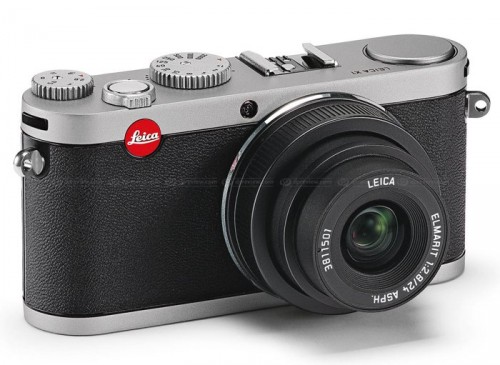 Just as Leica showed off their first full–frame rangefinder in the M9, they couldn't resist building another camera for the point&shoot market, and a promising one at that. The Leica X1 is a compact camera with a 35mm (equivalent) f/2.8 non–removable lens paired with a 12 megapixel APS–C CMOS sensor. ISO range is from 100 to 3200 though I think performance will be way better than any point&shoot or any of those upcoming micro four–thirds cameras, simply because bigger sensors almost always produce better image quality.
Surely inspired by the Panasonic Lumix LX3 and the Leica D-Lux 4, the Leica X1 seems to be positioned to take on the new MFT cameras, assuming it will be priced in the same segment. It would be almost impossible to see it near the $500 USD range; Leica has never been known for competitiveness through pricing anyway. I think $800 USD would be the perfect spot for the Leica X1, a bit cheaper than MFT cameras because it has to make up for its inability to accept other lenses. Then again, the MFT format still appears to be the better long–term value, whatever price the X1 retails.
Since this is a Leica though, I'm sure it won't have trouble selling to its target market.