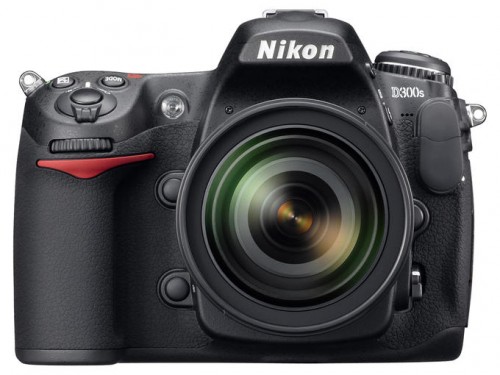 So most of the rumors on the Nikon D300s were true after all. Nikon has just confirmed the Nikon D300s, the update to the D300. Though many features are kept the same, there are several notable changes:
720p video recording
Dual card slots, now with CF and SD/SDHC options
Fast continuous shooting at 7 fps (the D300 was at 6 fps)
Better autofocus
Virtual Horizon overlay
Active D-Lighting Bracketing
Dedicated LiveView button, slightly revised button layout
Quiet Shutter Mode
Wider-coverage flash (Now at 16mm instead of 18mm)
Smaller HDMI port
Okay, there were more changes than "just a bit." HD video recording is definitely welcome as most competitors are offering it now. Additionally, the dual card slots allows for various recording combinations to make you never lose a shot due to data corruption—just don't lose the camera along with your memory cards!