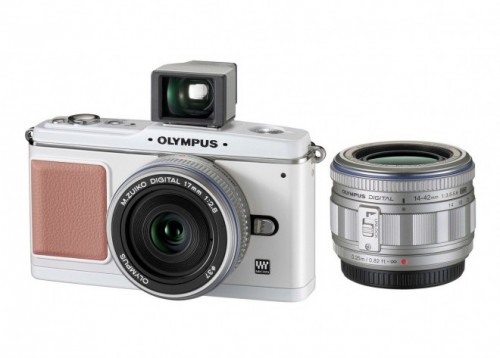 Dubbed by DPReview as the "worst kept secret in the photography industry," the Olympus E–P1 Digital PEN is finally here to be the compact camera that rivals digital SLRs in quality yet just being as big rangefinder–styled point&shoots like the Canon G10 and the bestselling Panasonic Lumix LX3. Since you've probably heard about this from everybody else, I'll just give you the brief specs of this camera:
12–megapixel Micro Four Thirds sensor (2x crop factor)
In–camera image stabilization
ISO 100 to 6400 sensitivity
3 frames per second continuous shooting
720P HD video capture
Compatible with Four Thirds lenses as well as old Zuiko and EM lenses, through special adapters
USD $749 for the body or USD $799 for the kit with the

ED 14-42mm f3.5/5.6 Zuiko Digital Zoom Lens.
Interesting indeed. I have a feeling that this camera is as much a threat to digital SLRs as it is to the LX3, G10, and similar compacts. Unfortunately, buying the E–P1 would require similar investments as if you bought an SLR: lenses will not come cheap and will certainly be a factor in how good your photos can be. It's a good thing that Olympus intends to release a bunch of fast–aperture primes to complement the Digital PEN, it will surely allow for creative growth for those eyeing this camera. For now, we have to wait for real world sample photos to actually gauge how good it can be, but judging on DPReview's sample gallery, the Olympus E–P1 might just be this year's favorite camera.