Wondering what's new with Adobe Photoshop Creative Suite 4? Photographyblog.com has a review of the latest version of the software, another significant step in the graphic tool that is in every photographer's arsenal. Here are some of the noted changes in this version: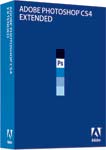 User interface changes: Tabbed interface by default
Masks & Adjustments panel: A separate panel for quick access to this set of tools
Rotating, Panning, & Zooming: Revised behavior allowing for better control
Compositing: Improved from previous version
Seam Carving: A new approach to cropping/resizing photos
Printing: Better integration and color matching with various brands of printers
Camera Raw: New version adds features similar to Lightroom 2.0
Bridge CS4: Numerous enhancements
It seems there's a lot to like in the new version especially if you're coming from a version older than CS3. Of course cost is still a major consideration as Photoshop is no piece of cheap software. Read their review for more details on Adobe Photoshop CS4.