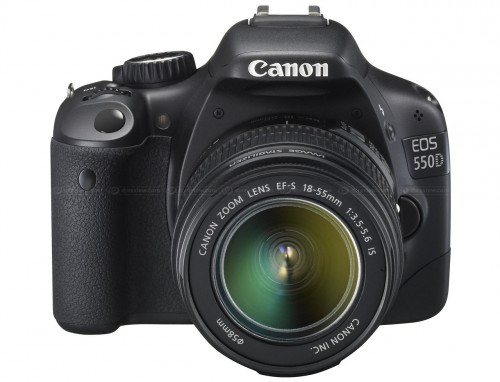 Less than a year after Canon announced their first consumer digital SLR that shoots HD video, they've just announced the update to the 500D aptly called the Canon EOS–550D. The 550D, also known as the T2i in the North American market, takes a lot from Canon's most recent pro–level APS–C SLR, the Canon EOS–7D.
The 550D has a similar 18–megapixel sensor with an ISO range of 100 to 6400. More importantly, this new camera shoots 1080P HD video at selectable frames per second settings: 30, 25, and 24 fps. 720P is also available with additional 50 and 60 fps settings. Simply said, the 550D is going to be the best consumer DSLR for video shooting. I'm sure this will be widely used by videographers looking to upgrade to a DSLR–based workflow.
Here's DPReview's coverage of the Canon EOS–550D.