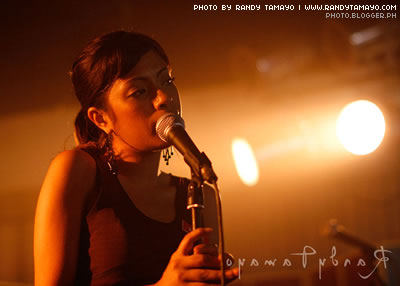 Just how good is the recently announced Canon 50mm f/1.2L USM? Filipino photographer Randy Tamayo was lucky enough to play with the Canon EOS 400D with the new Canon 50mm wonder lens attached during the consumer body's Philippine launch two days ago. He comments how the new lens manages to take a backlit photo in low light and produce a good image without flare, as shown above. Looking at how hot those lights are behind the subject, I guess the lens was designed very well, reducing lens flare to a minimum. Contrast is still very good, something I don't think the nifty–fifty (50mm f/1.8) can produce in the same lighting situation. We were able to get permission to share resized versions of his shots, and we have them below, linked to 500 X 700 pixels images.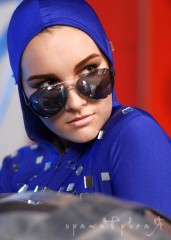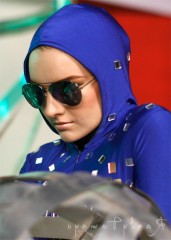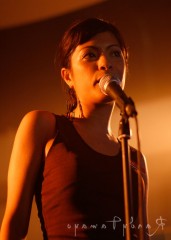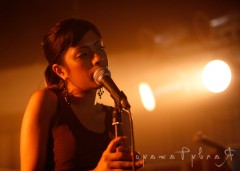 He describes how he was able to play with the new lens and body in this pipho thread:
I was at the EOS400D launch earlier tonight and somehow I managed to wrangle an EOS 400D off someones hand. It so happens that the lens attached to it was an EF 50mm F1.2L.

So I took off the guys 580EX flash from the camera, as well as his CF card and replaced it with mine. I then ran off to the models ( him running after me, realizing I just took off with his baby :))

I managed to fire some shots. All available light. 50mm F1.2 full open. ISO200 (the ISO100 images were on his CF now I realize :(
From these samples, I think the Canon 50mm f/1.2L USM is one nice piece of glass. Expectedly so, because it is designated as an L, Canon's label for its pro lenses with excellent build and quality. Unfortunately though, we cannot comment on the expected popularity based on a few sample images, but I personally believe this will be a good seller especially if it sells for a street price lower than 1000 USD.
Thanks for the sample photos Randy!